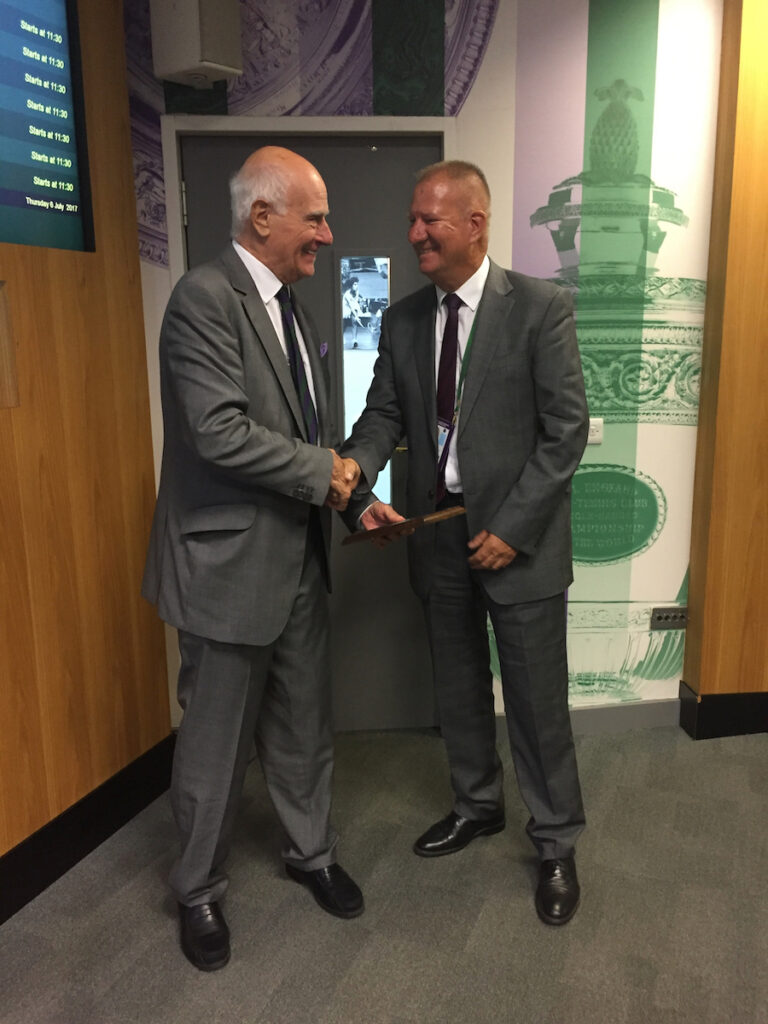 The 19th Annual General Meeting of the TIA UK Ltd took place in the Main Interview Room at the Press Centre, Wimbledon on the first Thursday of the Championships.
President Ian Peacock, Chairman Steve Matthews and Business Development Manager Phil Sandilands all reported that after a challenging two years the TIA UK has achieved a good solid platform to grow activity and membership. The Chairman also reported on positive ongoing negotiations to secure financial stability for the Association.
A Special Award was presented to Maurice Hickman who, having served the Board and Council for ten years, is retiring from J B Corrie & Co Ltd in October.
To see the Annual Report click HERE