New Tennis Workshop
A new TIA UK event is being planned for October. The autumn Tennis Workshop aims to bring together suppliers and buyers to discuss matters of mutual interest and to showcase products and services from TIA UK industry members.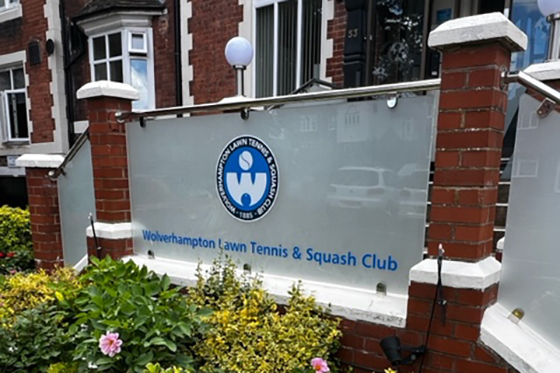 The Tennis Workshop is planned to be an annual event, taken to different parts of Great Britain and the first is to be held at the Wolverhampton Tennis and Squash Club on Thursday October 5th. The event consists of a number of presentations on key business issues affecting larger tennis clubs, together with a modest trade show. The trade show element is planned to increase in size as the event becomes more established.
The event is free to attend for both suppliers and buyers and includes a buffet lunch. TIA UK members can get involved either by attending in person or by providing promotional material for the trade show. Invitations to selected clubs to attend the event is being co-ordinated between TIA and the LTA.
This new event will be taken to a different part of Britain each year and replaces the 'Business of Tennis Forum' previously held at the All England Lawn Tennis Club.
Promotional opportunity for members – 2023 Tennis Club Business Report
The 2023 edition of the TIA UK's Tennis Club Business Report will also be utilised this year as a promotional vehicle for industry members. Members were advised of this opportunity a few weeks ago but this is a final chance to reserve an advertising space in this valuable publication that spotlights key business issues affecting tennis clubs.
Advertising space is free for members but artwork will need to be supplied by the company. Contact phil@tiauk.org by Monday 7th August to reserve a space in the publication.
Winning venues for first round of LTA Pledgeball League crowned
The LTA Pledgeball League was launched in June, coinciding with the Climate Coalition's Great Big Green Week. It aims to engage tennis venues, and those who play at them, across the country as part of our work to support, promote and encourage the uptake of sustainability practices across British tennis.
Through the league, tennis players at LTA registered venues can submit pledges on behalf of their venue via the Pledgeball website. Pledges comprise simple, every day actions which individuals can take, and will have a positive impact in supporting the environment and reducing carbon emissions – such as hanging out washing, instead of using the tumble dryer, filling a reusable water bottle instead of buying bottles and reducing the consumption of meat – especially beef and lamb.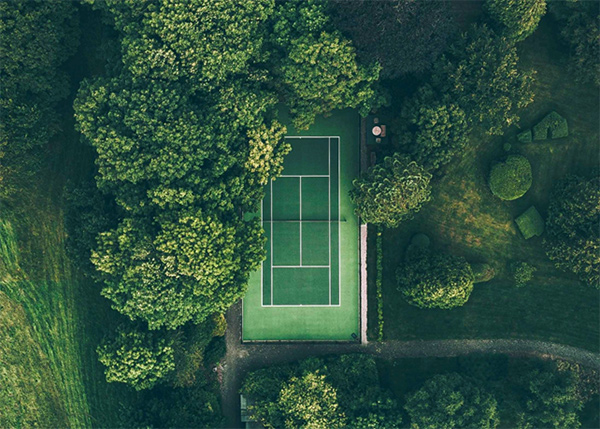 Pledges are calculated to a CO2 equivalents figure, giving an overall value of an individual's pledge in terms of carbon reduction.
The first round of the LTA Pledgeball League served up some healthy competition with Ilminster Bowling and Tennis Club in Somerset coming out on top. Ilminster was followed by Barnt Green Sports Club from Birmingham in second place with third going to 10is Academy Ely.
All the hard work of those at the venues and clubs means Ilminster Bowling and Tennis Club have pledged to save the CO2 equivalent of 5.3 homes' electricity use for one year. Barnt Green Sports Club's CO2 equivalent could fill 62.6 hot air balloons, while 10is Academy Ely's CO2 equivalent could fill 10,860 fire extinguishers.
The LTA Pledgeball League is one way in which we are supporting and engaging tennis venues, and those who play at them, in line with our ambition to secure a lasting future for tennis in Britain, through positive action on climate change and leadership in sustainability.
Tennis players in Ilminster joined up with bowlers in 1957 and since then the club has gone from strength to strength with a current membership of well over 110 members, who play all year round on three all-weather floodlit courts which were resurfaced at the beginning of 2021.
Abbie Lench, Head of National Delivery at the LTA said: "Our LTA Pledgeball League gives the tennis community a platform to take a stand on sustainability.
"During the grass court season, we had more volunteers, players and fans getting involved with Pledgeball. As more clubs and venues follow the lead of Ilminster, Barnt and 10is Academy Ely, the impact that we can have as a tennis community will become more and more evident.''
For the top three venues, two volunteers from each venue will have the opportunity to take part in a special sustainability-themed visit across the National Tennis Centre and All England Lawn Tennis Club.
Source: LTA News
David Lloyd private equity owner looks towards a sale
From one club in Heston, West London, the David Lloyd Leisure chain now has 130 outlets in nine countries. Tennis 'remains a central pillar of the business', according to chief executive Russell Barnes. The first club was, he says, 'a copy of an American country club. It was rooted in tennis, with a modest indoor pool, an outdoor pool and a gym. It is much broader than that now, but we would never build a new club without putting tennis and racket sports in it.'
The current craze in racket sports is padel, Barnes says, which is a mixture between tennis and squash. 'It's massive in Spain and Italy, and we want to roll it out across the UK.' It is popular with older tennis players, Barnes says, because 'it's competitive but very social'.
Since David Lloyd sold the business to Whitbread, it has passed through several hands. Property group London & Regional bought it from Whitbread for £925million in 2007, with finance from HBOS, as the market peaked just before the financial crisis. L&R sold it in 2013 to private equity group TDR Capital for a significantly lower price of
The firm has hired investment bank Morgan Stanley to look at its options, including a possible sale, with a price of £2billion upwards being speculated. The process is in the very early stages.
The chain lost 14 per cent of its members during the pandemic, which he considers a good outcome under the circumstances.'It was still a seismic loss of income,' he concedes. There has, he says, been an 'extraordinary' bounce-back, with membership back up to 730,000 – an increase of 25 per cent on the pre-Covid numbers. The rise has been led by the UK, which is surprising in the face of the cost-of-living and mortgage crisis and the fact that membership packages, ranging from £100 to £200 a month, are not cheap.
Barnes's ambition now is to increase the number of clubs, 'particularly on the Continent. We have a pipeline that goes out for the next five years.' He also wants to make the clubs more luxurious, with 'spa retreats, steam rooms, saunas and outdoor spa pools all in a very high-end environment. We are investing many tens of millions. Last year, it was around £100million.'
Extract from 'This is Money' – 9th July
LTA announces new three year partnership with StreetGames
The LTA has just announced a new three-year partnership with national charity StreetGames as it drives our vision to see 'Tennis Opened Up.'
StreetGames is one of the UK's leading 'sport for development' charities. It works to harness the power of sport to create positive change in the lives of underserved young people across the UK. It strives to make young people and their communities healthier, safer and more successful.
The new agreement will run until March 2025 and is part of our plan to evolve our current partnership with StreetGames, to support delivery of our industry leading LTA SERVES programme and elements of our Breaking Down Barriers – For Underserved Lower Socio-Economic Groups Plan.
LTA SERVES is our industry leading Sport for Development programme. It takes tennis into the heart of local communities to people who may have never picked up a racket, or thought tennis was a sport for them. LTA SERVES is delivered in community venues ranging from youth clubs, and community centres, to faith venues and others.
Kiran Matharu, LTA Community Tennis Manager said: "We are excited about this new partnership with StreetGames which will support us to open tennis up to more people, in more communities as part of LTA SERVES.
"We have big ambitions which we have outlined in our 'Breaking Down Barriers – For Lower Socio-Economic Groups Plan' which will continue to take tennis into non-traditional venues and will support more children and young people from underserved communities to play, volunteer, coach and work in tennis in the future.''
Karen Keohane, Director of Innovation at StreetGames said: "StreetGames is delighted that the plan also values the importance of supporting local people to grow and thrive as players, leaders, volunteers and coaches. The aspiration to grow and develop the LTA SERVES programme over the coming years sits firmly in the centre of our partnership work.
"StreetGames believes in the vital importance of local people planning together, leading tennis provision in their own communities and contributing to the LTA's vision of 'Tennis Opened Up'".
Our vision of 'Tennis Opened Up' is focussed on making the sport accessible to anyone, ensuring the sport is relevant, welcoming, accessible, and enjoyable.
Source: LTA News